Hello,
I have attended two local tournaments over the last couple of days held at Mad for Miniatures, St Austell, Cornwall. This is also the location where Mid Cornwall Gaming Club is based!
Yesterday, was a Battlebox Brawl tournament. It was 3 rounds of the Killbox scenario using the Steamroller 2011 rules. Games were 50 minutes long and turns were 7 minutes each, with no extensions. It was designed to encourage some newer players and there were 9 gamers in total, using a variety of factions.
My first game was against Mike who was using Trollbloods. Mike's main faction is Cygnar so I think he was mainly using the trolls to get experience and introduce himself to the faction! We were both very new to using our battleboxes; I have only had 2 or 3 games with mine as I didn't buy the battlebox to begin with! But anyway, I won the roll and went first, but quickly ran all my beasts to engage Mike as soon as possible. I was lucky to pull off the win here.
My second game was against Hannah using her Menoth. Menoth was Hannah's first faction but she has since moved onto Trollbloods. I think we both made quite a few mistakes in this game; particularly engaging Kreoss with a Shredder and then trying to cast Parasite! I eventually got the win by shooting Kreoss with Lylyth's arrow, but it was a close game!
My last game was randomly against my fiance Richard! He was using his Cryx so I thought it would be a tough game. Denny stayed back a lot of the time so I concentrated on getting rid of the arc nodes. Unfortunately for Rich, he had not moved the Slayer up far enough to be able to charge the Carnivean so the Carny was able to do a lot of damage. Towards the end, I left Lylyth on no fury to transfer, so Rich tried the assassination run by casting Venom a couple of times. Unfortunately it did not work, so the Carny just advanced into Denny and finished her off.
I am very proud to say I finished first and won myself a Circle Battlebox! It was the first tournament I have won so am quite chuffed! I opted for the Circle faction for a couple of reasons; firstly the beasts look really nice and it will be a fun painting challenge. I also think they have a nice playstyle, but it is one I have not played against very much so I thought it is a good chance to get to know the faction a bit better!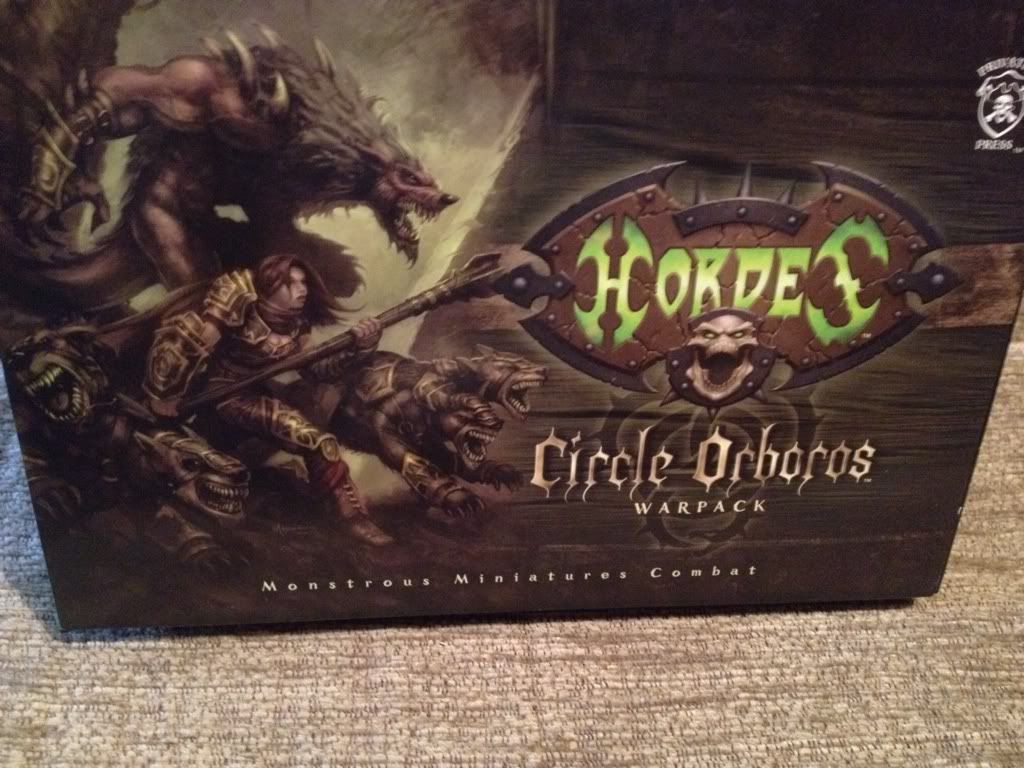 Next up, battle reports from Scrap Heap Round 1: Mangled Metal!
Thanks for reading,
Claire.